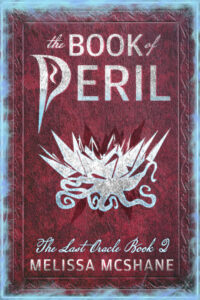 BOOK TWO of The Last Oracle series
As the custodian of the oracular bookstore Abernathy's, Helena has faced any number of challenges in learning her new role. But when the store begins giving out false prophecies, Helena comes up against her greatest challenge yet: how can she fix Abernathy's when she doesn't truly know how it works?
Armed only with a few special talents and her desire to protect her magical charge, and with the assistance of her best friend Viv, her reluctant assistant Judy, and the enigmatic and handsome Malcolm Campbell, Helena navigates the treacherous depths of the magical world, where secret enemies lurk behind illusions capable of fooling even the most powerful of magical entities. Helena is the only one who can see past those illusions, but will her abilities prove strong enough to save the oracle?
Buy ebook on Amazon