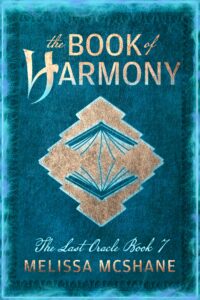 Thanks for visiting my website! Here you can find information about my books, new projects, and my blog posts. NOTE: for those of you who've been reading Sesskia's Diary on my blog, the story is now complete and available as the trilogy Convergence.
ON SALE June 2, 2020
THE BOOK OF HARMONY
Book Seven in THE LAST ORACLE
With the Mercy's attacks on the Wardens neutralized, Helena prepares for her upcoming wedding to Malcolm Campbell. But when Helena steps into the oracle's space and finds herself somewhere unfamiliar, the mystery threatens to destroy the Wardens' tentative peace.
Having no explanation for the oracle's strange behavior, Helena reaches out to a new ally she hopes can answer her questions. Is the oracle trying to communicate with her? Is it under attack again? Or is Helena traveling through time?
%MCEPASTEBIN%
Available at Amazon and most online retailers