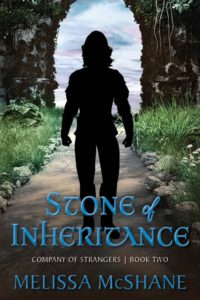 Thanks for visiting my website! Here you can find information about my books, new projects, and my blog posts. NOTE: for those of you who've been reading Sesskia's Diary on my blog, the story is now complete and available as the trilogy Convergence.
ON SALE FEBRUARY 26, 2019
Book Two in the Company of Strangers series
For months, Sienne and her scrapper team have faced many challenges in their quest to free Alaric's people from the wizard enslaving them. But when a new, unexpected challenge threatens to end their quest, the companions have no choice but to give in to a blackmailer's demand: retrieve an ancient stone artifact from an abandoned village.
Their new adventure takes them north to the edges of the Empty Lands, where monsters roam free and even the land is dangerous. Someone else wants what they're after—someone who will kill to get it. And in a deserted castle past the borders of civilization, the companions encounter evil unlike any they've fought before.
A thrilling adventure of powerful magic, dangerous foes, and the triumph of free will.