Book One of The Living Oracle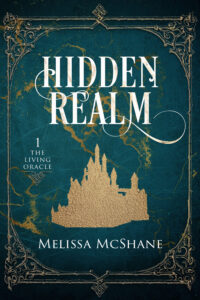 Ten years after joining with the oracular bookstore Abernathy's to become an oracle herself, Helena Campbell has a perfect a loving husband, three wonderful children who share her gift, and a calling she loves. But a chance encounter reveals a secret conflict between adepts who wield magic unlike anything she has ever seen and a powerful cabal that wants to rule the world.

For a thousand years, the adepts have guarded the way to the realm of Faerie, preventing elves from entering and destroying our world. But the barrier is weakening. As the evil cabal works to bring it crashing down, the conflict requires Helena to use her gift against them—but will the power of the oracle be enough to stop an invasion?